1.) I've been loving the
Clean & Clear morning burst hydrating cleanser and gel moisturizer
. They're both refreshing and they give a clean and hydrating (but not oily) feel after I use them. They both have a cucumber like scent; the cleanser has tiny beads in it (but they're not exfoliating) and the moisturizer is a gel like consistency. The moisturizer is pretty unique for a drugstore product and I'll definitely be repurchasing it because I have super oily skin and it's perfect for it. The cleanser on the other hand is really just any other generic cleanser, but it's good anyways!
2.)
Covergirl 3-in-1 Foundation
-- I talk about this way too much on this blog, I need to find something else to talk about but I swear I've used a whole lot more this month than any other month because I've been breaking out a whole lot. It might be because I started to work out a lot more and may be because it was my body's way of just releasing all toxins.
3.)
Clinique Even Better Concealer:
This is pretty old in my collection and I just dug this up to use. (It was one my first makeup products!) Normally I don't use it that much because it's pretty light for my skin tone, but since we're in the deep winter state, I'm pale as ever now. This is great for under eye and small blemishes on certain areas like my cheeks.
4.) Next, are two products I've always mentioned, so I'm just gonna put them together in this one. It's the
Elf eyebrow kit in dark and Maybelline 24 Hr. Tattoo in Barely Branded
. Both are awesome products. The eyebrow kit is a steal for $3 and the color tattoo is a gorgeous color for this month because it really reminds of the snow.
5.)
Physicians Formula Green Concealer:
Since I've been breaking out a lot this month, I've used this green concealer to cover up the redness and it really helps with the coverage. I apply this first and use the Covergirl foundation over it. I'll do a more in depth review on this later!
6.)
Urban Decay Eyeliner in West
: This is one of my first Urban Decay Eyeliners and I'm freaking in love with them. I never understood the hype for these $18 glide on eye pencils, but now I know. During the holiday season, I was able to get the Black Market set of 5 travel sized Urban Decay liners for $24. I thought this as such a great steal! Anyways, I've been loving West which a brown shade with some sparkle in it!
7.)
Maybelline Baby Lips
: I don't know where I've been the past few years or so, but I just bought this in the beginning of January. It's super affordable like $3 and it gives a nice sheer color while moisturizing your lips. I can't wait to try out more from this line :)
8.)
Bath and Body Works Black Raspberry Vanilla Body Lotion and Body Spray:
It's a very citrus-y scent with a tiny hint of vanilla. I used this almost all of January :)
9.)
Benefit Watts Up Highlighter
gives the most gorgeous highlight with a perfect blend of pink and gold!
Hope you enjoyed this!
~Annie
Hi Everyone!
Today I came up with a golden pink makeup eye tutorial! Eye shadow is my favorite part of makeup and I love mixing colors around and playing with shades, so today I decided to share one with you guys :) I would have done more, but I feel weird having you guys see my face so up close, but it's okay I'll get used to it.
Products Used:
Eyes:
- Elf Primer Potion
- Urban Decay Half Baked (First half of lid)
- Wet n' Wild Color Icon Trio- Sweet as Candy (Pink Shade)- on outer half of lid
- Hot Pink Eye shadow from BH Cosmetics Palette (3rd Edition) - Any hot pink will do- I applied tiny bit on outer third of eyelid on top of the pink from Wet n' Wild
- Sephora Primal Instincts Palette- Gold - on crease
- Sephora Primal Instincts- Bronze- applied on outer corner
- Sephora Primal Instincts- Universal Beige- blended onto brow bone
- Jordana Fabuliner in Black- winged eyeliner
- Urban Decay - Desperation on bottom lid (outer third)
- Elf Eyebrow kit in Dark
- Benefit They're Real Mascara
Face:
- Covergirl 3-in-1 Foundation- Warm Beige
- Milani Baked Blush- Rose d' Oro
- Clinique Even Better Concealer- Chamois
Lips:
Clinique Chubby Stick in 05 Chunky Cherry
Elf Lipgloss in Candlelight
Comment if you liked this look and if you'd like to see anymore! Thanks for taking the time to read this :)
~Annie
Guess what??! I found a new favorite nail polish brand guys :) It's Spoiled by Wet n' Wild. I have only one shade from there line and it's called Steel the Show. It's the really pretty sophisticated grey shade. I know my nails don't look that great in the picture. My cuticles need to be cut and the nail polish is growing out. BUT I did this on purpose to show you guys that this nail polish really does last a long time! I applied this four days ago and it's looking good! I applied about two coats of this and there are no chips and it's still shiny! Did I mention I didn't use a topcoat? Yup this polish is great! The only problem that people would have is the brush. The brush is pretty poor quality; it's thick and wide and it can be a hassle for few people. Personally, I like the brush because I like the fact that it's so dense and thick because it makes the application go by so much faster! And it dries relatively fast and it's cheap. This line of nail polish is only sold through CVS for $1.99! I'll definitely let you guys know about the other polishes they have in their line as soon as I can!
~ Annie
1.) Foundation: Covergirl 3-in-1 Outlast Stay Fabulous Foundation. It's full coverage, but it doesn't feel heavy at all. I also use this as a concealer to cover up spots because it doesn't make the area look dry or flaky. Yes, definitely in love with this foundation.
2.) Rimmel Stay Matte Pressed Powder (translucent)- This powder is great! I have super oil skin and this powder keeps matte for roughly half to three quarters of the day. I will try more just to see if there is other powder better than this, but in general I really like this powder :)
3.) NYC Smooth Skin Bronzing Powder- It's sooo cheap. Like $2.99 cheap. And it's pretty good too. It's pigmented and matte! However, this bronzer is on the more orangey side which isn't my favorite thing about it, but that's okay. I sometimes use this as eyeshadow as a crease color too. For the price it's really good.
4.) Elf Eyebrow Kit (Dark)- I use the wax side the most for my brows. It makes my brows look super natural. Also, the shadow write next to it pretty pigmented and it's also a dupe for Mac's Cork and Urban Decay's Buck!
4.) Maybelline Dream Bouncy Blush- Peach Satin: Love love love. It adds such a natural flush of color and it's perfect for any time of the year.
5.) Nivea Lip Butter- Almost every night before I go to bed I apply this on my lips and pretend I'm using a Dior Rose lip salve. But I don't have $40 to fork over for that. I don't see myself spending anymore than 5 bucks for a lip balm. The Nivea one makes my lips super soft when I wake up. However, I don't use this during the day because it gives off a milky white cast on my lips which isn't pretty.
8.) Benefit They're Real Mascara: I have the sample size of this and I love it! It lengths my lashes, but it also HOLDS the curl as well. In most mascaras I've tried, I always lose the curl after I apply the coat.
9.) Benefit Girl Meets Pearl Highlighter: It's gives off the most natural golden highlight without be looking like a discoball, and you only need a tiny bit of it too!
10.) Revlon Lip Butter in Berry Smoothie: I love this color. It's a my lips but better color and I absolutely love it. The only downside is that it's fairly pricey for a product that does not last very long. When I apply this I have to apply a generous amount to build the color, and I have to reapply often throughout the day because it is a lip butter after all. You don't get very much product either. Overall I love the color and product, but not the price and how much you get. But I think I found a lipstick version of this color! I'll let you know more soon!
Review: Elf Duo Cream Shadows
Hi Everyone!
I've recently been loving this eye shadow combination! I think it's so pretty for the summer and perfect for the last month of Summer before summer ends and September comes its way in. The good thing is this basically all drugstore makeup, so super affordable! Alright let me know in the comments below if you liked it. Enjoy!
~Annie
Hello!
Here is a little collection of my go-to scents for the summer. I am actually a hoarder when it comes to Bath and Body Works fragrances. I mean how can you pass up on a buy 3 get 3 free sale with a $10 off coupon?!? Those pesky advertisements get to me so bad.
Right so my favorite scents here from Bath and Body Works are:
Coconut Mango
Country Chic
Sweet Pea
Coconut Lime Verbena
Mango Mandarin
I love pairing Coconut Lime Verbena lotion with the Coconut Mango Spray! That's by favorite combination so far for this summer.
I also love this other scent from Britney Spear's line called Radiance! It's a sweet scent fruity/floral scent and it's very fresh and clean too :)
~Annie
Hello!
Over the past couple of months I've been trying out this Jordana Fabuliner after Youtuber, EleventhGorgeous's rave about this.
Pros:
Inexpensive (only $2.99!)
Very pigmented
Lasts a LONG Time
Cons:
Smudges (for my oily eyelids)
This eyeliner is a felt tip liner for only $2.99 from Cherry Culture. I pretty sure Jordana Cosmetics is sold in drugstores too, so check those out as well! As you can see from the swatches above, this eyeliner is BLACK. I can't exactly compare this to any drugstore felt tip liners because I haven't tried any, but I do really love this liner. The only problem I have with this is that it smudges like crazy. My oily eyelids tend to be reason I believe. The liner does stay put for the whole day, but if i were to smudge my eye a little, the liner will definitely come off a little. Maybe for someone who doesn't have as oily eyelids as mine, will work well for them. For this to work at its best I always set it with some black eye shadow. Oh and also one more thing, this liner lasts a LONG time. Let me tell you, I've had this since March and it's the end of July now --- and it's still going strong! I use this at least once or twice a week, so I think it says a lot about it's lasting capabilities. You can find this product at Walgreens I believe, or even the dollar store :) They also sell this in brown, which I still have yet to try.
~Annie
My nightly skincare routine as promised!
Step 1. I first start off by taking off any makeup I have. I usually use extra virgin olive oil, but I also have the Neutrogena Makeup Remover as well. Honestly, the olive oil works so much better and it's so much better more the skin. I definitely recommend using extra virgin olive to take your makeup off!
Step 2. I cleanse my face with Neutrogena's Naturals fresh cleansing and makeup remover cleanser. This helps takes off any makeup that the olive doesn't take off. Normally, olive oil or any other makeup remover will leave a thin film of residue on my face that is normally tainted black from the eyeliner or mascara I used, so I just use this take it off. Sometimes I can get away with just using this cleanser to take all my makeup off. Especially on days when I don't wear eyeliner or mascara, this cleanser can take it all off. Next, I use the Cetaphil Daily Facial Cleanser. It's super gentle and it cleanses my face. What I like about this cleanser is that it doesn't make my face squeaky clean or anything so it's good for people who have dry skin, but I have oily skin and it still does the job done without stripping my face entirely!
Step 3. I moisturize my face at night with the Yes to Tomatoes Daily Moisturizer. This stuff is really potent. It's really thick and creamy and one bottle almost lasted me an entire year! I bought this last year in August, and I just through out the empty bottle a few days ago. Essentially, it lasted for about 11 months and I kid you not I used it day and night for all those 11 months. Yes, I used to use it in the morning as well, but I've realized that this moisturizer is too thick for me in the morning since I have oily skin. I'm definitely gonna repurchase this and it will probably last me even longer since I only plan on using it at night now. Although it is pricey for a drugstore moisturizer (about $15) it lasts a long time. I need to go pick some up later whenever I get a chance to go to Target.
Step 4. Finally I just spot treat with the Clean and Clear Advantage Popped Pimple Relief Drying Paste. You only need the tiniest bit and it will turn stark white on your face. This little tube will last a while as well. I'm not sure if this does anything that will reduce the longevity of the pimple on my face, but I just like putting it on so I know 'm doing something with any pimples on face. I've used the clean and clear Persagel, but I find that isn't really strong enough for my face anymore because I've gone through almost two tubes of it. I think my face is kind of immune to that stuff now.
Hope you find this helpful!
~Annie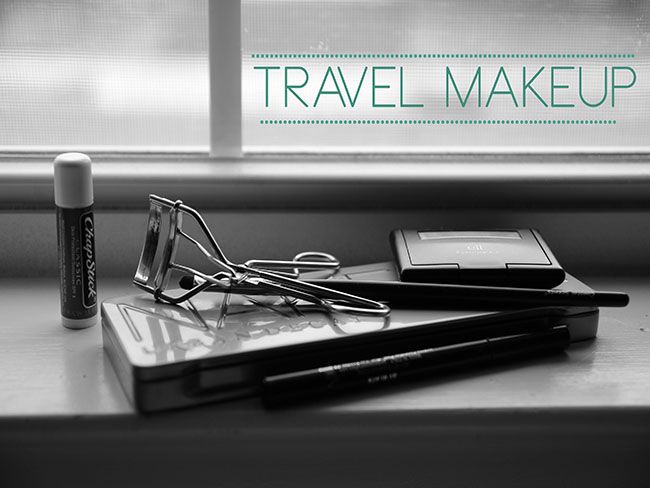 Cheap INEXPENSIVE Primer! Dupe for Benefit's Porefessional Primer?!?!?!



Waxing your brows can really rack up your bill if you do it all the time. I've been doing my own brows forever and I've never gotten them professionally done. I never had anyone to take me to get it professionally done and also I really don't trust anybody with them too. I just taught my self how to shape my brows with the help of YouTube of course. I've watched a bunch of Youtube videos before I started. When I first started out waxing my brows I was really scared, but I took baby steps. That way if I made any mistakes it wouldn't be that noticeable. The tutorial was from SMLxo, but I think she deleted her video, but of course the beauty queen of Youtube, Michelle Phan, has one!
Hi Everybody!
I recently discovered a new favorite eye makeup look that I love to wear, using completely all matte shadows. There's is a tiny bit of shimmer, but that's optional and I don't use it all the time. The shimmer shadow is Sand from the Sephora Primal Instincts Palette, and I take my index finger and dab it onto the center of lid once. The suddle shimmer makes a big difference; it doesn't make your lid shimmery-- just brings a little bit of light to the eyes. So I still consider this a matte look, the shimmer brings in tiny bit of light and it looks so pretty! This makeup look is fast and simple and perfect for people who want to wear makeup, but don't want to draw attention-- especially when you're just starting out wearing makeup. I hope you guys enjoy!
Products:
M.A.C Eyeshadow in Cork
Sephora's Primal Instinct Palette "Universal Beige" (Foxy from the Urban Decay Naked 2 Palette is the exact dupe)
Sephora's Primal Instinct Palette "Sand" (Light Gold Color)
Urban Decay Eyeshadow in Blackout
Maybelline's Dream Bouncy Blush in Peach Satin
Benefit They're Real Mascara
Hi Everyone!
Today I'm going to be showing you my hair care routine. Just to let you guys know my hair is pin straight, black, and almost kind of slippery... if you know what I mean. It's slippery as in like it doesn't hold bobby pins well because the bobby pin will be kind of loose. My hair is the classic Asian hair which I'm so glad to have. I never really have to worry about frizz, or styling my hair. I just walk out the door with just a brush through and I'm done! (unless I'm styling of course) But I've tried a bajillion products from the drugstore in the past few years, ever since I've been obsessed over hair care products. There's just so many products to choose from. From the packaging, to the scent, and what the product is "suppose" to do. I normally reach for products that are for split-end remedy, even though I rarely ever use heat on my hair, I like knowing that my hair is even "stronger."
However, lately I haven't been obsessing over buying new hair products. I just reach for the same shampoo and conditioner at the store for the past year now and I've just stuck with it. I will say that I do switch up my shampoo because it keeps my hair from being "accustomed" to the shampoo. If I use a certain shampoo for too long, it doesn't really clean all the gunk out of my hair. I like using the Head & Shoulders Damage Rescue or Head & Shoulders Itchy Scalp. Now I do switch my shampoos up like I mentioned earlier, but I haven't found one that I really love yet and I don't want to mention anything yet. So for now, I love using Head & Shoulders and when I need to switch up my shampoo, I just choose one from the drugstore that catches my eye, but I have been using the same conditioner for the past year and I LOVE it. I use the Suave Professionals Almond & Shea Butter Conditioner. I changed it up this one time, but I knew right away that it was a bad mistake. I think I've gone through like 5 bottles of this stuff and it's great! I will warn you to NOT buy the ones in bulk from Sam's Club or Costco. I bought it once and the product was totally different. The consistency was much more liquidy and it wasn't as thick as ones in the smaller bottles from my local CVS. I'm guessing the bulk bottles are filled with filler and not much of the actual conditioner, so stick with the normal 12 fl. oz bottles from your local drugstore! I'll do a separate post on my favorite leave-in products later!
Hola!
Hey Everybody!
Today's post is what I've been loving lately, but in PINK! Yup. All in Pink. Hope you all enjoy!